These simple to make Mashed Potato Pancakes are such a good use of leftover mashed potatoes!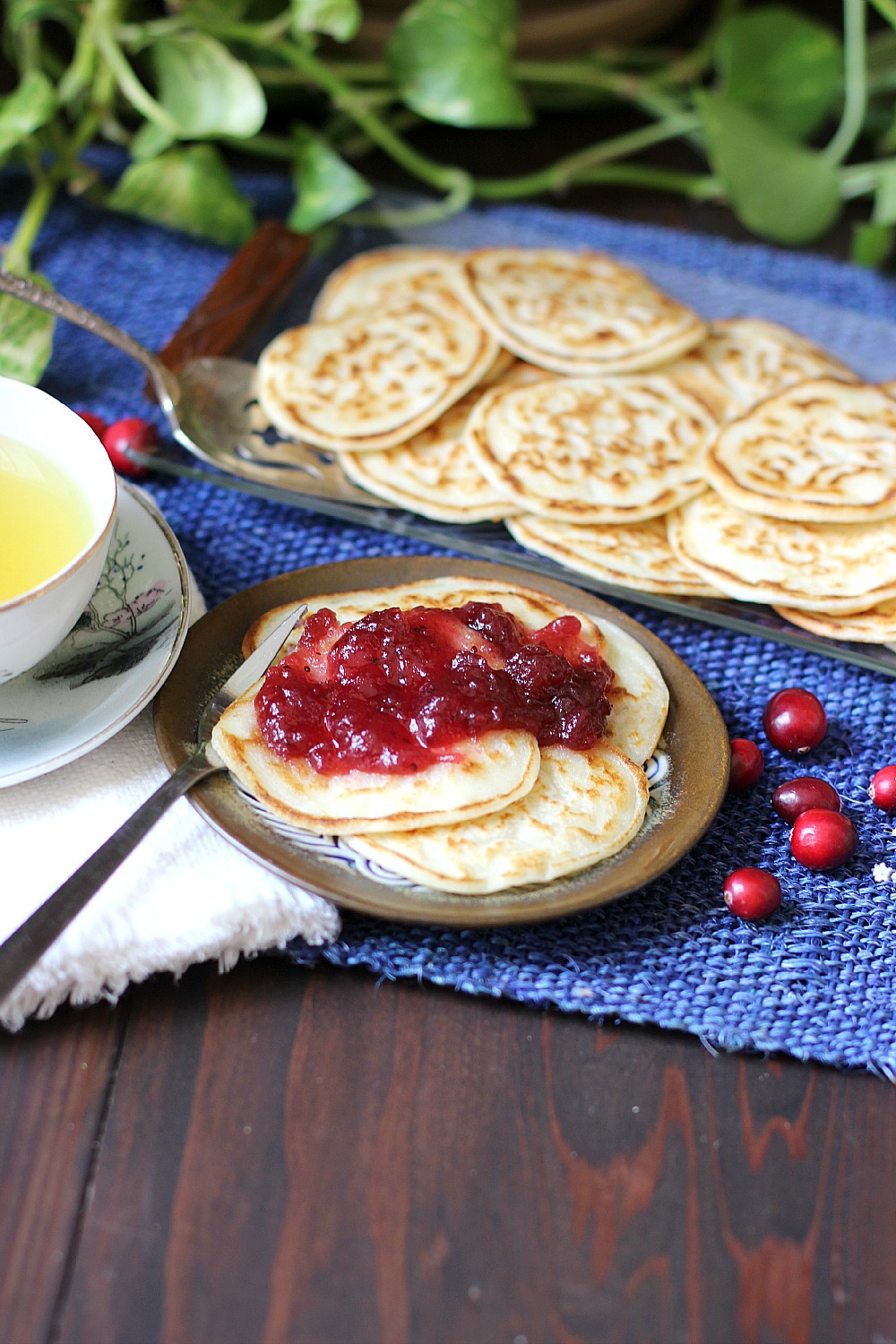 Mashed Potato Pancakes
Thanksgiving is Over – Time for Leftovers
I don't know about you, but one of my favorite parts of a Thanksgiving meal is the potatoes. Potatoes just seem to be one of those comfort foods that's hard to resist. I like them just about any way, but I think my favorite way is mashed. Mashed potatoes are some of those foods that it's so easy to over eat – at least it is for me!
I imagine that most people's Thanksgiving dinner included some mashed potatoes. And possibly, just possibly, there were some leftovers. In case of that event, I would feel really bad to waste them – so enter mashed potato pancakes!
Mashed Potato Pancakes
This is a vegan version of potato pancakes. It's a very simple and versatile recipe and it's perfect for those leftovers.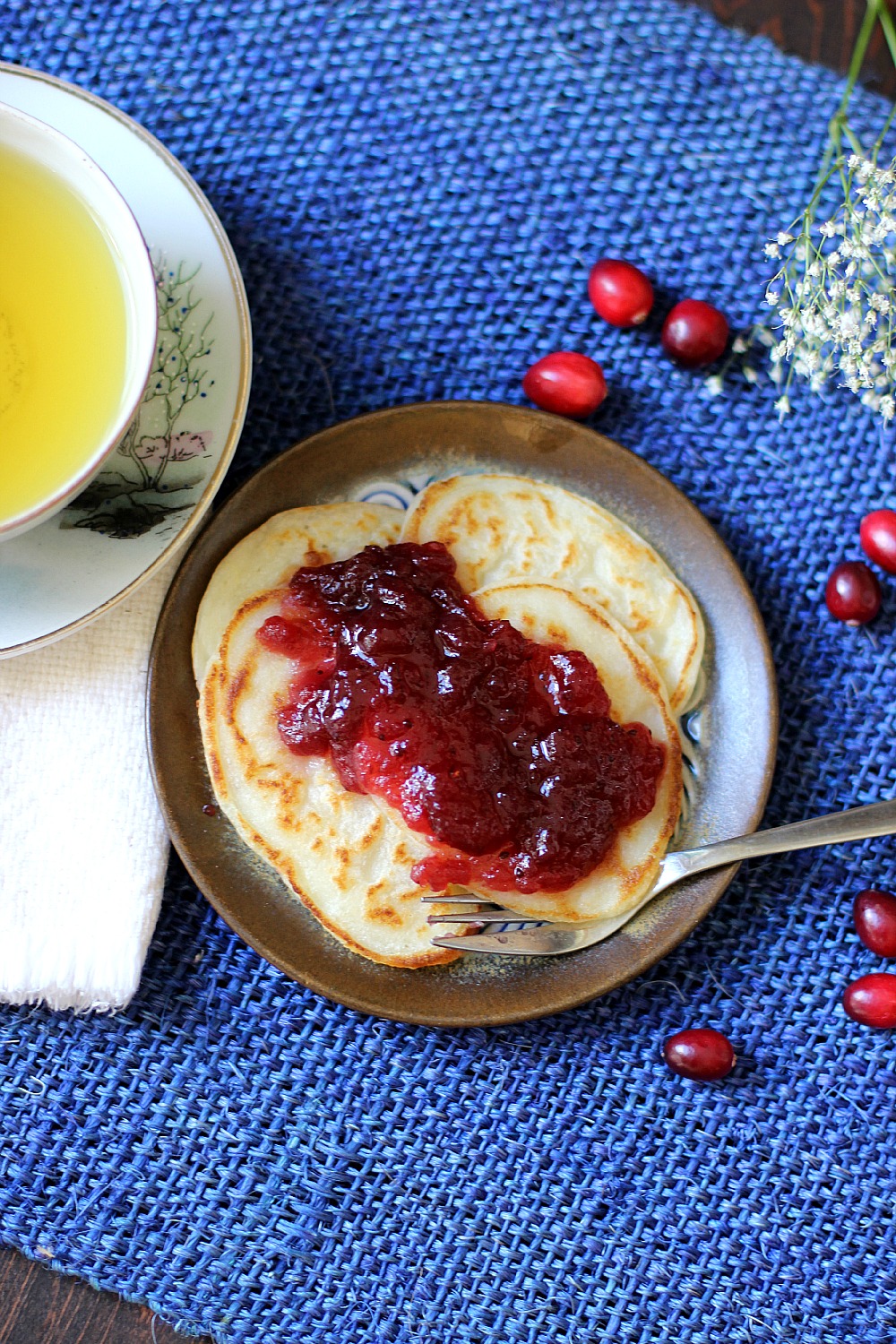 Another leftover you might have from a traditional Thanksgiving dinner is cranberry sauce or cranberry/orange relish. Leftover cranberry sauce makes a great topping for your mashed potato pancakes. If that doesn't sound like a plan, applesauce is always a good choice and actually these would be great with maple syrup or probably any regular pancake topping and fruit.
OR why don't you give this delicious recipe for Cranberry Raspberry Compote a try using some of your leftover cranberries!
To me, these pancakes don't taste a lot like potatoes, but actually more like a regular pancake. I have to admit that I even reheated some of these little babies in a frying pan, and topped them with spaghetti sauce. So they're even great with savory toppings!
Here is the Recipe:
Mashed Potato Pancakes
These little mashed potato pancakes are very versatile. They are good eaten with either sweet or savory toppings. They refrigerate well and are even good heated up the next day.
Servings:
30
- 3" Pancakes
Ingredients
1

cup

water

3/4

cup

non-dairy milk

I used unsweetened almond

a pinch of salt

1 1/2

cups

all purpose flour or whole wheat pastry flour for more fiber

2

teaspoons

baking powder

1/4

cup

plain cooking oil

I used sunflower oil

1

cup

leftover mashed potatoes
Instructions
Mix dry ingredients together in a bowl

Whisk in the liquids

Keep stirring while adding to avoid the batter getting lumps

Add mashed potatoes

Leave the batter to sit for about 10 minutes

Brush or spray your frying pan with oil and turn on medium low heat

Let your pan heat up a little then add batter in 1/8 cup portions to form small pancakes

Cook about 1 minute on the first side once your pan is hot enough (it may take a little longer for the first ones)

Flip your pancake and let it cook on this side about 1 - 1 1/2 minutes

This recipe makes about 30 - 3 inch pancakes

Serve with sweet or savory toppings

ENJOY!
Recipe source: theveganswedes.blogspot.com/potatopancakes