Who doesn't love pizza? And when it's this simple and still delicious – Pita Pizza for the win!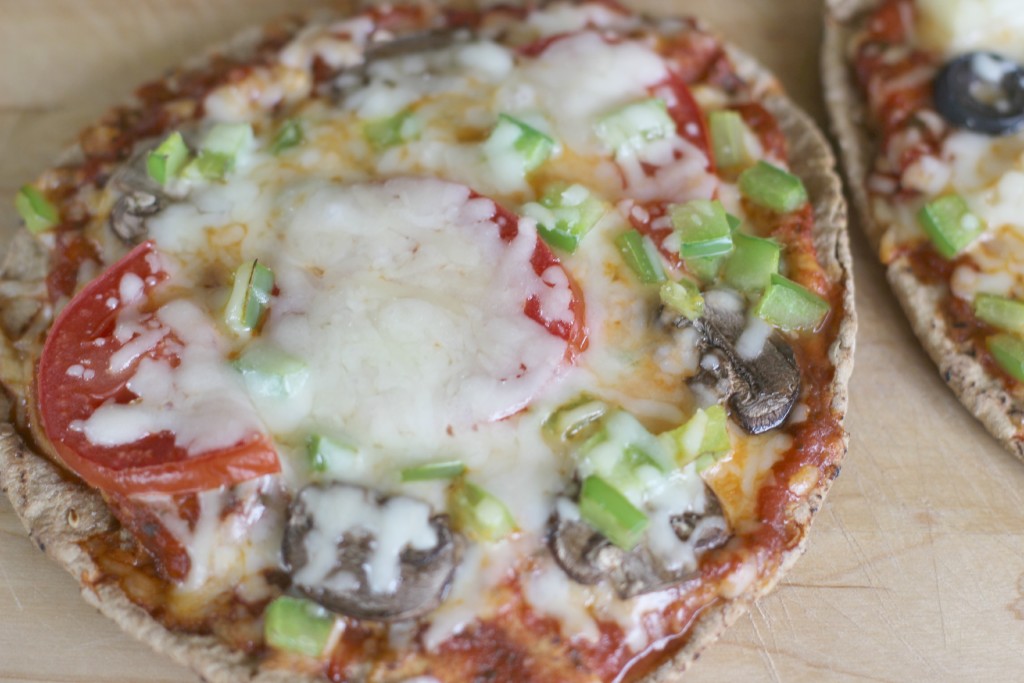 I have to say that pita pizzas are a real go-to lunch in my house. They're great right out of the oven or cold from the fridge!
They are so simple to make and they are great take along travelers. We often make extra and wrap them in plastic wrap or ziploc bags and they keep just fine in the refrigerator for a few days. They can be reheated or if you're like my family, we really like them cold – there's just something about cold pizza!
What I Do
I usually buy the whole wheat pitas at Trader Joe's but any kind will do. On these I just used a marinara sauce but pesto would be good too and you can add any toppings you'd like.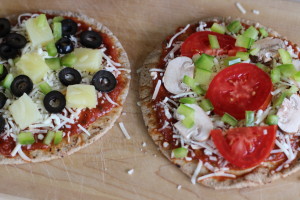 For one of the pitas, I used green bell peppers, pineapple chunks, black olives and shredded pizza cheese and for the other I used green bell peppers, sliced fresh mushrooms, fresh tomato slices and shredded pizza cheese. The variations are endless!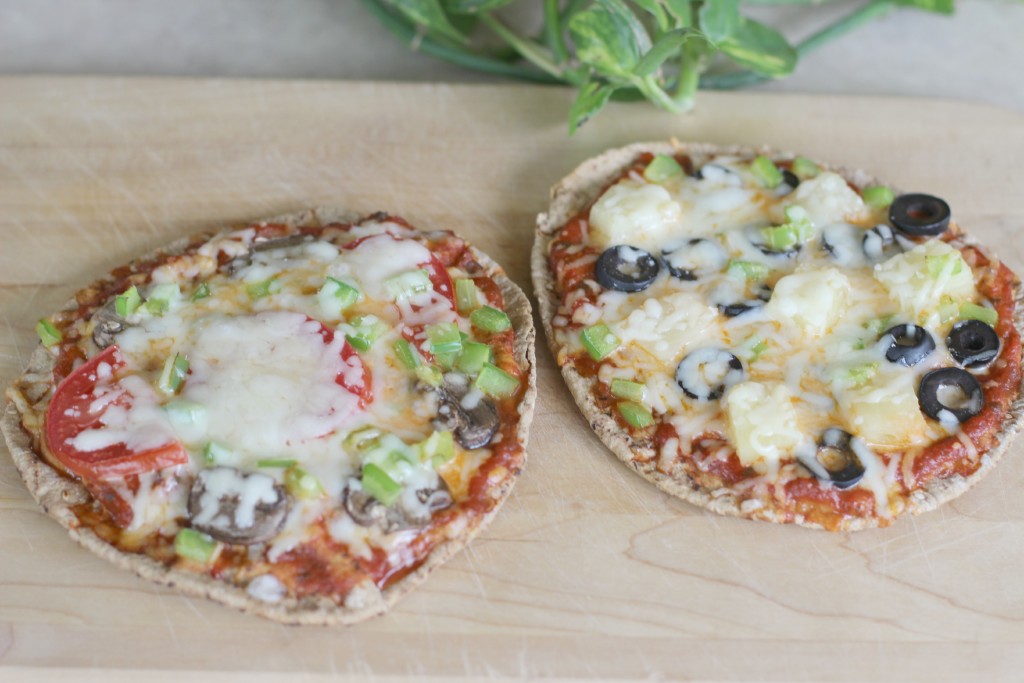 Pita pizzas don't take long to bake in the oven because you bake them at a quick, high heat. You can put them right on the oven rack but they may drip into your oven and make a mess. Probably the best way is to bake them right on a parchment or foil lined baking sheet.
Here is the Recipe:
Pita Pizza
These make great eat at home or take to go lunches
Ingredients
Pita Bread

Marinara Sauce

Shredded pizza cheese

Toppings of your choice
Instructions
Preheat your oven to 425 degrees

Top each pita with about 2 T of marinara sauce

Sprinkle with 3 T shredded pizza cheese

Add whatever toppings you'd like

Put your pita pizzas on a foil or parchment lined baking sheet

Bake for 5 minutes

Take out and add 2 T more shredded pizza cheese

Put back in the oven and bake for 3 more minutes

*Serve hot or cold